Bio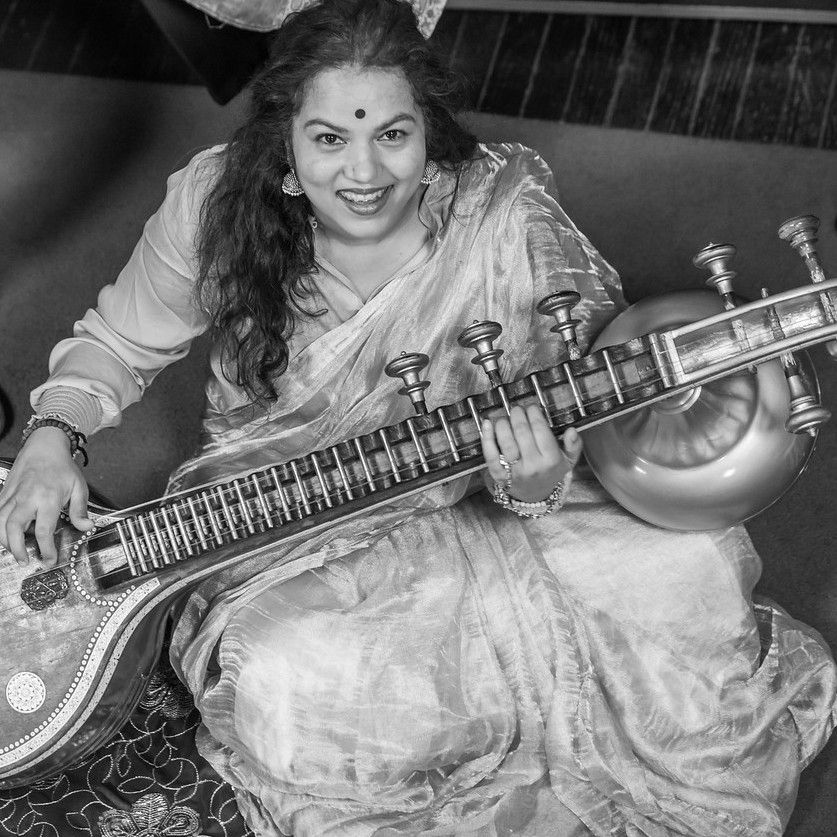 Encounter with an original artiste
saraswathi ranganathan
Press
"Saraswathi played with as much savagery as dreaminess in a rivetingly dynamic (Carnatic) set" – New York Music Daily 2019
"unique and enthralling…" CMA review 2018
"Chicago's most versatile Veena artiste and cross cultural ambassador – Tribune, 2015
Saraswathi brings with her a legacy of firsts. She is the first Indian woman and Veena artiste to win a Chicago Music Award in its 35-year history, the first Veena artiste to perform as an orchestra member of Disney's Jungle Book production and the first Veena artiste to receive a $10,000 grant from the Logan Foundation in Chicago. She attributes her path-carving success to the inclusive energy in her music and in her life. Her goal? Bring artists and listeners together as one community united in music and understanding. – worded by Stephanie Jones, Jazzspeak.org
Saraswathi constantly endeavors for sounds of the Veena to reach a cross cultural global audience. She learned Veena from her mother Shantha Ranganathan and from Karnataka Kalashree EP Alamelu in Bangalore.  She has been performing and teaching for over three decades now.
Saraswathi also has the distinction as being the first Veena artiste whose original multi-lingual song "Ennai Azhaithaen – I embraced me" was commissioned by the Chicago Humanities Fest.
Saraswathi is the first Veena artiste to perform live music for Chicago International Moves & Music Fest with original score for screening of the movie Buster Keaton's Seven Chances. 
CD Baby link https://store.cdbaby.com/cd/saraswathiranganathan3
"I embrace me" - Saraswathi's original composition comissioned by Chicago Humanities Fest - dedicated to all those who are depressed, or experiencing pain to find courage to love their own beautiful self!
A celebration of the primordial sound that permeates this universe. Evoking positive intent with chanting - celebrating diverse faiths and cultures.